Looking for some creative cat names for your new cat? – well, you have come to the right place.
One of life's great pleasures is coming home with a new, often furry, playful little kitten, but now you face the dilemma of what to call him or her. You need a name that you like and one that you think fits your new companion.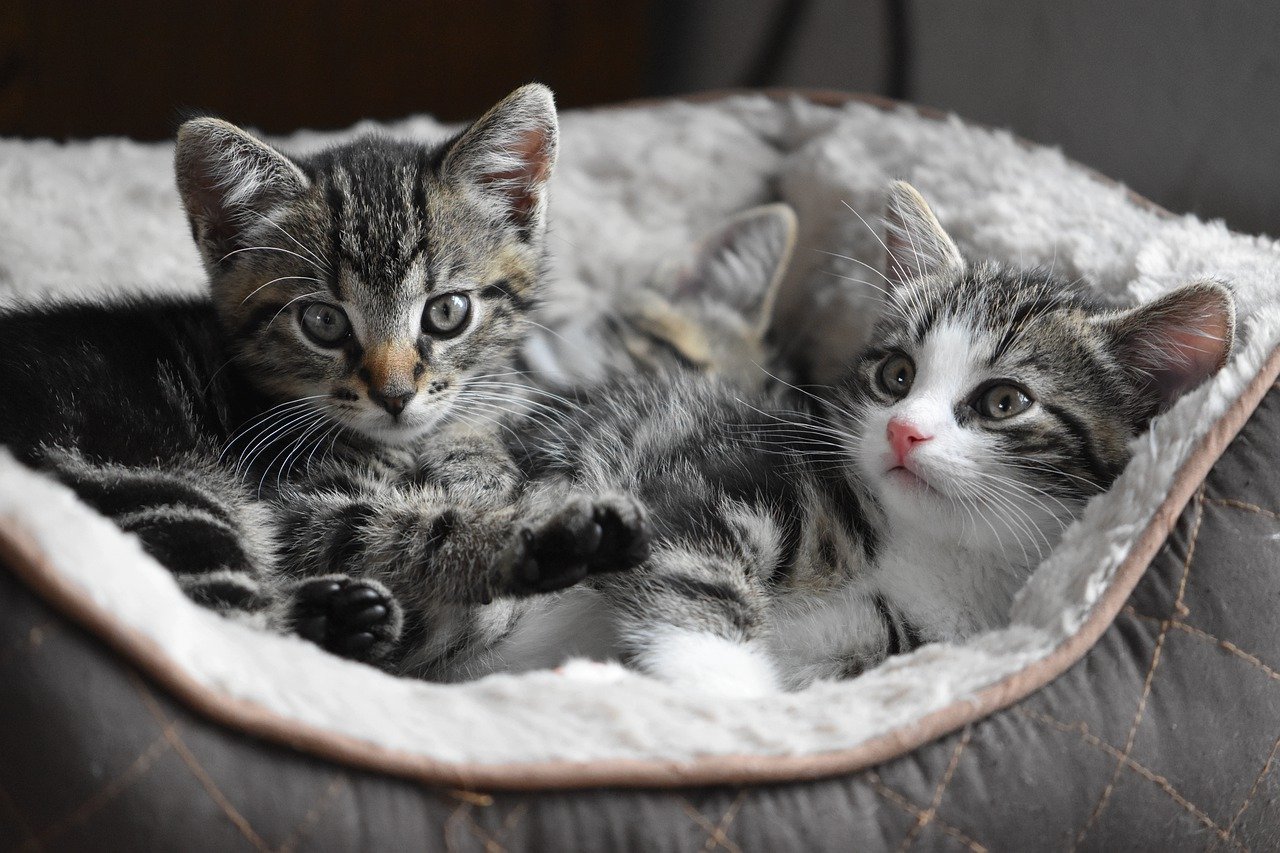 Image by Helga Kattinger from Pixabay – So cute and ready for your creative names!
When choosing a creative name think of subjects that interest you perhaps science, gardening, music, computers, nightlife, famous people, memorable or beautiful locations, hobbies, and pastimes, or historic events. These are often great sources of inspiration for those perfect cat names.
Cats have distinctive personalities and colors/markings. Perhaps these can inspire you to think of a creative name that fits your new feline friend.
Also, remember that cats can live for twenty or more years so you may want to think twice about a trendy name that might appear somewhat dated further down the road.
When you have chosen a name, say it out loud – you should feel comfortable calling the name. You might want to consider names that are only one or two syllables long or if you do decide on a long complicated name ensure that you also have a shortened form that you can use the majority of the time.
From this section of the website, my intention is to showcase creative ideas for cat names.
I have also included a section for your own submissions to the web site.
Simply go to the section at the bottom of this page and enter your creative cat names and then if you can please take a photo of your cat or cats and upload that into the submission.
Please feel free to add any story or some background related to why you chose the names.
Now For The Creative Cat Names…
Sporting
Babe Ruth
Pele
Gretzky
Traditional
Charlie
Tom
Ziggy
Felix
Bobby
Tinkerbell
Suzie
Joey
Bubbles
Buttons
Personality
Dopey
Sparky
Goofy
Food
Noodles
Heinz
Chilli
Cookie
Cinnamon
Spaghetti
Ravioli
Bagel
Burrito
Peanut
Olive
Treat
Crumb
Muffin
Biscuit
Pancake
Waffle
Maple
Pumpkin
Spice
Appearance
Tiger
Fluffy
Fuzzy
Blacky
Whitey
Snowy
Patchy
Ziggy
Blotchy
Stripey
Tabby
Whiskers
Names for two cats:
Famous
Posh & Becks
Beavis & Butthead
Reeves & Mortimer
Morecambe & Wise
Eric & Ernie
Hansel & Gretel
Sooty & Sweep
Laurel & Hardy
Starsky & Hutch
Tom & Jerry
Cigarettes
Lambert & Butler
Marlboro & Lights
Alcohol
Guinness & Murphy
Food
Kit & Kat
Other
Smith & Wesson
And then of course if you want to opt for the uncreative option then you can always call your cat kitty!
Upload your creative cat names here and I will upload them to this page. If you have any pictures of your cat, cats or kittens then please upload that too, I will publish to this page ASAP.
Thanks, Martin.