Welcome to the free revenge ideas page
Please be warned that revenge can be a dangerous game to play. It is often best if you can simply avoid it altogether.
But that said, a little revenge can often make you feel much better – the trick is not to take it too far and once you have gotten even, to quickly get over whatever had upset you and get back on with your life.
WHY MIGHT YOU WANT TO TAKE REVENGE?
Maybe someone did you wrong and you now want to make them suffer so that you can have a laugh about it.
You think the person with whom you're having a problem has wronged you, and it's time to bring the bad apple back to the orchard.
Someone has offended you in a way that is too extreme to overlook. This can include being disrespectful, lying, or cheating. Maybe they embarrassed you in front of others? When this person comes into your view, you are determined to do something to make them pay.
HOW TO GET REVENGE
You have to be a little careful with revenge. While it can make you feel a lot better it can also be harmful and destructive.
Before seeking revenge, consider the potential consequences of your actions. A few things you should probably keep in mind are:
Your motives: Why are you seeking revenge? Are you wanting to right a wrong? Revenge may be useful if you're seeking closure or justice for something providing it is done carefully and doesn't hurt or harm anyone.
The law: Don't step beyond the bounds of the law otherwise your revenge could backfire in a serious way!
The long-term consequences: Revenge is often only a temporary form of satisfaction. If you decide to reconcile with your target in the future then revenge could make this an almost impossible task.
Forgiveness: Forgiveness is thought to be one of the most powerful forms of revenge. Simply let all of your hurt and anger go – although simply is probably a bad choice of words as it's not simple, it takes strength and courage. Forgiveness is one of the healthiest ways for you to deal with the situation.
Communicate: Is there a possibility that you can discuss with the individual how they have made you feel? Try and put yourself in their shoes and see it from their perspective. A simple conversation might just be the key to resolving the issue.
Seek help or guidance: Rather than jumping straight into revenge, you may want to consider seeking help from a professional counselor or therapist. They may be able to give you coping strategies.
Revenge isn't always the best form of action. Always consider the consequences before taking any revenge action. If you still think revenge is best for you then take a look at some of the ideas on this page for how to best get revenge. But plan carefully, consider others' feelings, never break the law, and don't take it too far – try and keep it at a bit of a joke-type level that ultimately both sides might see the funny side to it.
GET YOUR FREE PRANK IDEAS LIST
Want some light-hearted comical revenge?
Then simply enter your email below and will send you a FREE Prank Ideas list that I have put together.
There's only me, Martin, who runs this website, so please be patient,
I might not be able to get it out to you immediately.
* Please note, I will not spam, rent or sell your information
REVENGE PLOTS

The best revenge plots tend to spring out of your own imagination. If someone has upset you then there's usually a revenge idea simmering somewhere in your mind.

When you are plotting, there's a lot of emotion and emotion usually translates into passion, which can turn into action. So when you are planning a revenge plot, remember that passion can inspire you to do things you may not have thought about before.

However, just in case nothing right now is springing to mind then below

are some ideas for revenge, some of which have been taken from famous real revenge events.

Please note: these ideas are for information only purposes and we do not support or promote anyone actively using them for revenge. As previously mentioned we believe the best course of action is to avoid any form of revenge.
FREE REVENGE IDEAS
Create a web site or publish a book belittling your target. This was successfully done by con artist Bernie Madoff's alleged mistress who wrote a book describing Madoff as being particularly small in a certain region of his anatomy. Not only was her tell-tale book a classic, but it was also a clever act of revenge too.
Sell your targets prized car or other possession on eBay for a couple of dollars.
Put up posters or pay for an advertisement that highlights your targets wrongdoings.
Send out fake baby shower invitations
By some fresh fish from your local fishmonger and hide it in your targets car or home, try to put it somewhere where they will have trouble finding it.
Create a funny video of your target and place it on youtube. Tell all and see if you can get some viral revenge.
Make a music mix. Send it to your target as a gift prior to a long road trip. Instead of your targets favourite tracks just have a load of police sirens.
Let your ex-boyfriend, ex-girlfriend or ex-spouse know exactly how un-special they are by sending them some dead flowers
Make a dissolving bikini for your female target!
REVENGE IDEAS AROUND THE HOME
Turn off the hot water in their house.
Leave opened chocolate bars near or on the heating vents or radiators.
Release a load of ants, cockroaches, or other insects into your target's house.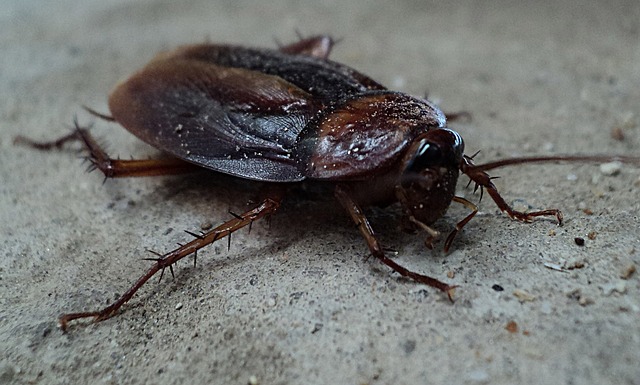 Carefully place pepper, flour or salt on to the top of ceiling fans.
Replace bottles of vodka, gin or any other clear spirits with water.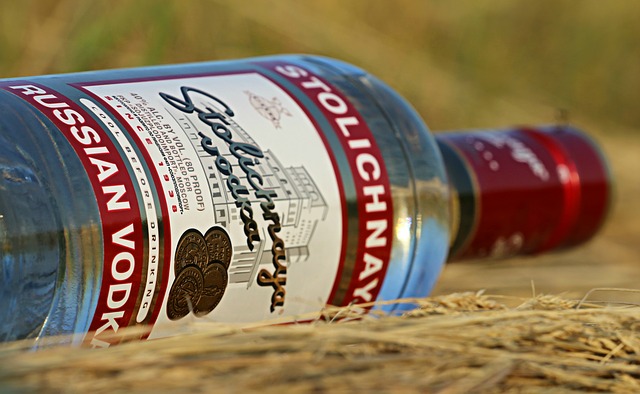 Hide raw eggs around your targets house.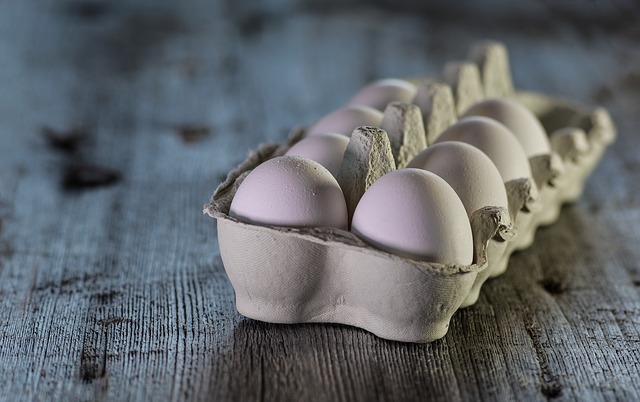 Hide all of the toilet paper.
Place beef or chicken stock cubes in the shower head.
Cut the elastic waistbands of your targets underwear.
Put itching powder inside your targets underwear.
boxer shorts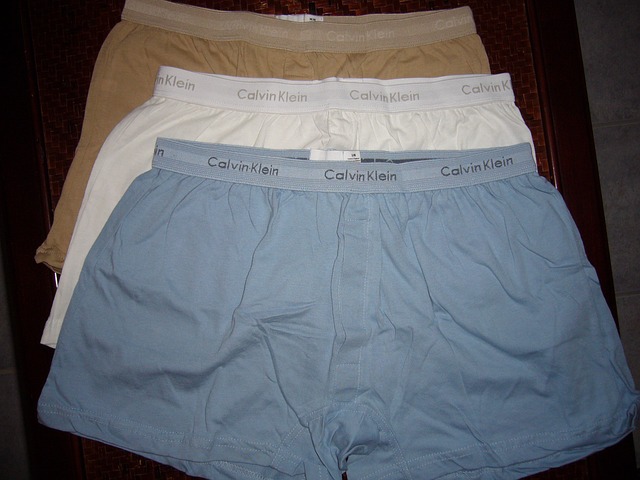 Mix a hair removal product or liquid glue into your targets styling gel.
Replace the salt pot with sugar.
Add blended dog food to shower gel.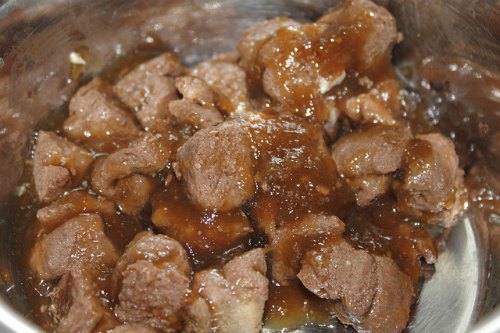 If your girlfriend has dumped you then sneak into her house and tighten the lid on every jar you find in the cupboard.
Place a fake spider in their bed or hair or jacket or computer keyboard, etc!
Use super glue to:

Leave your targets heating set permanently on high
To glue doors so that they are permanently closed
Make light bulbs non-removable
Keep phones permanently attached to their cradles
Glue the toilet seat shut – this can be incredibly useful if you can also get your target to consume some laxatives.

Put habanero sauce in their shampoo and body wash bottles. Burn, baby burn.
If your partner has cheated on you, offer to take them to an expensive restaurant. Make sure they leave their wallet or purse at home. Tell them the meal is all on you. Order the most expensive things you can on the menu and then let them know you have to visit the restroom (washroom/toilet, etc depending on geographic location). Make a sharp exit without letting them know, leaving them responsible for the meal bill without any means of paying – other than except possibly offering to do the dishes!
And just to reiterate the earlier points in this article… If at all possible your best option is to avoid revenge, try and get over whatever it was and continue with your life as positively as you can. Never give someone else the satisfaction of watching you suffer. Good luck whatever your choice of action.
Books About Revenge
Here are some books on or related to the subject of revenge…
Kick The Bucket
The book "The Merry Lynch Revenge Agency" is about a professional revenge specialist named Merry Lynch who spends more time traveling around the world than staying at home with her husband Derek. However, after a series of unfortunate events that include losing her job and her husband leaving her for a younger woman, Merry decides to end it all. She flies back home to Greece for one last hurrah but ends up deciding to give living one more shot after Greece has other plans for her. Unfortunately, she no longer has any say in the matter.
And book 2 in the series is Belly Up
Revenge: Meghan, Harry, and the War Between the Windsors
This instant #1 internationally bestselling book is a biography of Meghan Markle. It reveals the inside story about Meghan Markle's journey from minor actress and attempted activist to the woman powerful enough to drive a wedge within the British Royal Family. After a childhood spent on Hollywood film sets, Meghan Markle fought hard for stardom. But even when she landed her breakthrough role on Suits, her dream of worldwide celebrity remained elusive until she met the man who would change her life—Prince Harry. Their whirlwind romance culminated with Meghan's ultimate fairy tale ending: their 2018 wedding at Windsor Castle. Finally, the world was her stage.
It seemed that the dizzying success of the wedding between the new Duke and Duchess of Sussex marked the beginning of a fresh era for the British Royal Family. Yet, within one tumultuous year, the dream became a nightmare. In the aftermath of the infamous Megxit split and their Oprah Winfrey interview, the increasingly toxic relationship between the two Windsor sides seemed forever ruptured.
What does the future hold for Meghan and Harry? And can the rest of the Windsors restore their reputation?
The Revenge
The Revenge is the third book in The Insiders trilogy by New York Times and USA Today bestseller Tijan. It is a tight, offbeat, sexy and explosive conclusion to the trilogy. Bailey struggles to witness her mother's murder and discover her father's true identity. Meanwhile, Kash was on a mission to find and kill his grandfather, a man of pure evil. Throughout it all, his love for Bailey never wavered and continued to burn with a wild passion
Do you have a revenge idea or story?
Write about it here!
Do you have a revenge idea or story that you would like to share? If so please write about it here…
I found out my boyfriend was cheating at work. We worked for the same company in different departments. I worked the night shift.I took deer urine soaked in cotton balls and placed them in his locker after I used a bolt cutter and took the lock off then replaced it with an identical one the […]
I found out my boyfriend was cheating at work. We worked for the same company in different departments. I worked the night shift.I took deer urine soaked in cotton balls and placed them in his locker after I used a bolt cutter and took the lock off then replaced it with an identical one the […]
Take a "spicy pic" from Google Photos and order it on a large canvas sent to your exes home and their job.
Long ago an ex-boyfriend walked into my condo unannounced and refused to leave.He stated he would leave at his leisure, and I believe short stature told him that he would leave now!He poured his beverage on my carpet, and this is when I got the fire extinguisher from under the kitchen sink and blasted his […]
I don't hold grudges, as it's not healthy; however, as a lifetime prankster, I can't resist a little petty revenge pranks for fun. 😉 I just simply enjoy making mischief, even when not warranted, especially on family and friends. For example, when my daughter was finally moving out after college, she kept bringing me her […]
Mormon Temple: Image by Fuji Nakama from Pixabay My step-sister is horribly transphobic homophobic and generally an all-around terrible person calling me on the telephone calling me horrible names and just all around making my life a living hell so I managed to get her phone number and address from relatives and started leaving her […]
This is for the kids.If somebody messes up your computer, mess up their computerby:turning the brightness down [ctrl shift qq].I plan to do this on Levi, cuz he messed up my driftboss when I had all the powerups! 😒
Take a dead mouse and while she's in the bathroom hide it in her bag, that way when she gets home and takes the stuff out of her bag she'll find the dead mouse and hopefully scream in disgust.I'm in 8th grade, soon to be 14 years old, the bitch I'm targeting kicked me out […]
Just try to sneak into their school bag and put in a load of insects, preferably ones that like to eat books and school work!By Lily
Call the person who did you wrong with a masked number and flush the toilet and then hang up. You'll feel better! By Christian
Put bugs in your sister's hair gel. Give your dog her homework so that he can rip their homework to rubbish if you don't have a dog then burn their homework. Tell bad things about your siblings to their friends. By Aari Ellanki 
My idea is to record some intimate videos with my new date and then send them to my ex! By Joey Catanzaro
So, My plan for revenge against my Mom (who punishes me and my sister for no reason) is to swap the salt in her salt shaker for flour or baking powder.Looking forward to my revenge working out as planned!By Josue-Zelaya-Molina Alexander 
When my ex bff and her ex bf were at the dance I "spilt" a drink on them and their outfits were white and grey so the drink was bright red they left fast. By Miranda
When your target is out of the house or sleeping, get their toothbrush and put a generous quantity of soap on it.by Isabel(Georgia)
I'm not sure I agree with this one, it's a little bit harsh on the baby or toddler in my personal opinion. What do you think? Feel free to comment below.   By Pritch… If the person you want to make suffer is the parent or guardian of a baby or toddler, go and buy […]
Make your target some lovely chocolate candies. Buy some chocolate, and some chocolate moulds. If it's Christmas then maybe get some snowman or Christmas tree moulds. For valentines day, consider a nice heart-shaped mould. Or just get square, circular, or triangle moulds. Melt the chocolate down in a pan on low heat then pour it […]
Catch a spider, preferably a big one, and place it in your target's bed. Then, as they lay down, the spider will crawl all over them. Perfect revenge is to hear them scream!By Sean, Pontefract, UK
If you had some fake friends from the past who were your best friends and they made rumors / said other things about you then this is one thing that you could do…Do the same thing to them as they did to you. This should get them very hard, but don't do everything so fast […]
I had a friend who told me a secret about a girl he liked.Later, he turned out to be a backstabbing moron.So when I was about 8 I leaked his secret all over our school (150 children were there)
Ignore them, give them the silent treatment.They will freak out.Give them creepy smiles like something thing is going to happen. When nothing is actually happening. That will give you a laugh, but not actually getting into that full cycle of revenge.By Abby
I heard this story from a boyfriend. His girl left him and moved out. On the way out she took one of his work boots. This drove him crazy looking for his left boot, finally, after a week or two, he purchased a new pair of work boots. But he kept an eye out and […]
My ex-wife's attorney was such a prick. I worked next to Barnes and Noble, so I went in about once a week and grab one or two of every "free" magazine subscription card. Over the course of a year, I dropped anywhere from 10-15 subscription cards in the mail each week. I wrote with my […]
If your target does anything to you, try to start fake crying this will make people feel bad for you.Turning them against your target.By Jordan
Purchase or borrow a gas maskFind some roadkill (preferably a skunk)Toss said roadkill on coworkers' house roof ….. about every 2 weeks.ENJOY
By HannahA great revenge idea is to hide all of the keys of the person you want to take revenge on.This could be the keys to their car, their house keys, or maybe even the keys to their safe.Don't make them too easy to locate. This should really frustrate and enrage them.
If you are hurt by other people and there is nothing you can do about it, try this method. In China, urns and coffins are not only used for the burial of the dead, but also for other purposes. The ancient Chinese documents "Book of Changes" and "Luban Book" record the methods for other uses […]
I had a number of revenge ideas submitted by Faith Stockwell including…Adding Epoxy resin to your targets car lockPutting crushed up sweets e.g. Jolly Rancher (US) into your targets shower headPutting insulation between your targets bedsheets.And adding lubricant to the shoes of your target
Put chocolate bars, crayons, AND other sugary candies (gummy bears ?) in the dryer with the victim's clothes.Also Melted Candy all over Carpets. Crayons. LOTS OF THEM in victims microwave set the microwave to the highest setting for at least a half-hour or so, then leave the area immediately. Rubber bands in the microwave, Durian […]
Take a box of something your victim likes (Candy, pokemon cards, etc..) Pierce small air holes and fill it with bugs. Leave it, on their Birthday, on the doormat, with a happy Birthday card. Ring, then leave so they don't know it's you… Then, when they take it inside to open it and they open […]
This idea was sent to me by someone who calls him or herself Master Of Revenge, and I must admit, it's an excellent revenge idea. However, I'm not going to publish the full details that were sent to me, which I believe included a link to an actual computer virus! Basically, the idea is that […]
Well, my ex-boyfriend was too much of an $@£@$# for me so one day I went to his car and put an apple in his car so that it wouldn't start so he had to stay where he was for over 5 hours. by Nonjabulo(USA) Return To Revenge Ideas
I once got even with someone by posting his name and phone number on a gay dating website. The message said, "call anytime and give a graphic description of what you would like to do to me". He got so many offers and explicit messages on his voicemail that he finally had to have his […]
Have a good think before you do this… What did your target do to you? Is revenge really necessary? Ok now we have that thought over and you've decided that revenge really is necessary then what you need to do is collect as many of your targets personal belongings as you can (If you know […]
Our H.R. director was a horny old man who genuinely pissed me off. So I sent him a subscription to Playboy magazine addressed to his office. Knowing he had been in trouble for sexual harassment on the job and that he couldn't keep his nasty fingers off the magazines. He was caught with them in […]
I've never done this but it will work. Step 1. Tell your target to go get food, drinks, etc. or anything to get them out of the house for a while.Step 2. After they leave, get a bucket and fill it with cold water.Step 3. Open their bedroom door a crack about 3 inches open.Step […]
I perform a comedy cabaret act which has never made me more than a fraction of a living. I started dating a workmate a few years ago who claimed to have been an actress and TV and radio presenter for 20 years with a wealth of experience and contacts in the entertainment industry and she […]
Punch a hole in the wall of your victims home behind where a picture usually hangs. Make sure it's a plasterboard wall otherwise you could quite seriously hurt yourself!Purchase a fish from your local supermarket or fishmonger.Place the fish in the wall and then rehang the picture!
by: Anonymous I had a dispute with a roommate in college. Wearing disposable gloves, I collected some poison ivy leaves, put them in a coffee can and took them back to the house. When he wasn't there I put on another set of gloves and rubbed the leaves on the toilet seat. I don't know […]
by Brad (Reese)   How's this grab yeah I had my ex picked up the local police department three weeks after we broke up.All was quiet; she was down at her favorite bar in town celebrating her Birthday with friends when at 10:30 cops roll in the back door and arrest her for violation of […]
Revenge Quotes
Here are some interesting quotes on the subject of revenge…
"I tasted too what was called the sweet of revenge – but it was transient, it expired even with the object that provoked it." – Ann Radcliffe
"Anger and jealousy can no more bear to lose sight of their objects than love." – George Elio


"Anger dwells in the bosom of fools." – Albert Einstein
"Revenge is a kind of wild justice, which the more a man's nature runs to, the more ought law to weed it out." – Francis Bacon
"Revenge is the naked idol of the worship of a semi-barbarous age." – Percy Bysshe Shelley
"To take revenge half-heartedly is to court disaster: Either condemn or crown your hatred." – Pierre Corneille
"America needed recovery, not revenge. The hate had to be drained and the healing begun." – Gerald R. Ford
"No more tears now; I will think upon revenge." – Mary Stuart, Queen of Scotland (Mary Queen of Scots)
"If you betray me, can I take a better revenge than to love the person you hate?" – Pierre Corneille
"Revenge is profitable, gratitude is expensive." – Edward Gibbon
"Revenge, at first though sweet, Bitter ere long back on itself recoils." – John Milton
"In war personal revenge maintains its silence." – Friedrich Nietzsche
"In revenge and in love woman is more barbaric than man is." – Friedrich Nietzsche
"…is impossible to suffer without making someone pay for it; every complaint already contains revenge." – Friedrich Nietzsche
"I expect to pass through this world but once and therefore if there is anybody that I want to kick in the crutch I had better kick them in the crutch now, for I do not expect to pass this way again." – Maurice Bowra
"Revenge is sweet but not nourishing." – Mason Cooley
"After rejection-misery, then thoughts of revenge, and finally, oh well, another try elsewhere." – Mason Cooley
"When you go out to seek revenge, dig two graves" – Chinese proverb
"There is no revenge so complete as forgiveness." – Josh Billings
"The best revenge is massive success." – Frank Sinatra

REVENGE QUOTES FROM WILLIAM SHAKESPEARE
"Kindness, nobler ever than revenge." 
"If you prick us do we not bleed? If you tickle us do we not laugh? If you poison us do we not die? And if you wrong us shall we not revenge?" 
"Murder's out of tune, and sweet revenge grows harsh."