Welcome to the creative ideas section of the website. The notion of such can be extended to all areas – science, art, business, etc.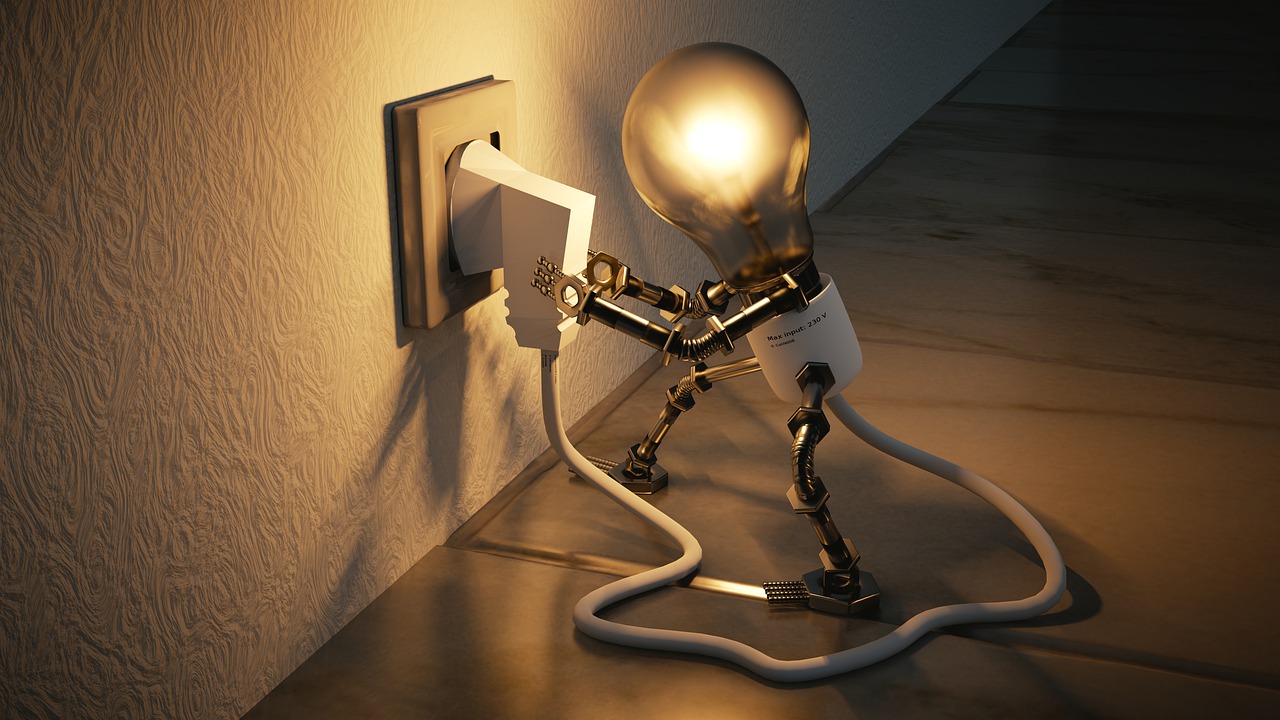 Image by Colin Behrens from Pixabay
It is often thought of as a light bulb turning on or that aha moment.
It's About…
breaking from the past and seeing new ways to old problems.
pushing beyond routine and trying new approaches.
asking why not but also it's about realizing that usually there is a good reason why not.
From a business perspective it means considering profit and loss and legal and ethical issues.
Often Happens Subconsciously
The subconscious mind can be a key driver towards such aha moments.
Outside of conscious awareness mental activity continues which is why ideas often come to us via daydreams, or after a good night's sleep. 
There are a number of stages of creativity which provide clarification and structure of the mental and physical states that an individual experiences in the idea creating process.

We're All Capable
Everyone is capable of creating new ideas and often it is simply the process of taking an existing idea and building upon it.
Dr Robert Epstein a leading researcher on creativity highlights that as individuals we are constantly generating new and novel behaviours.
Each day, we formulate different sentences when we speak, we brush our teeth a slightly different way each morning and we keep having new thoughts and dreams.
This novel behaviour is only labelled creative when it adds some special value to the community.
Ideas often occur by combining two or more elements of knowledge together. If the resulting combination could add value to someone or something then the idea can be labelled an innovation idea. 
Record Your Ideas
It is important to record all of the ideas that you have. Thomas Alva Edison recorded and illustrated every problem he worked on in a notebook.
He used his notebooks to review past experiments in light of any new learning's and often he would review his notebooks to try and provide new ideas and insight to other projects that he was working on.
Edison would also record observations of the natural environment and he would read others creative ideas, research papers, failed patents and ideas from other fields. 
Seek Out Problems
Keep on the lookout for problems within your workplace. Which problems are your biggest, most urgent? These could also be your biggest opportunities. Get your creative juices flowing and start working on some creative solutions today. For some structured assistance check out creativity techniques.
Go For Quantity
When generating creative ideas go for quantity. Try and generate as many ideas as you possibly can. Don't worry about stopping to evaluate them, you can do that a later point.
Your Creative Ideas
Below are creative ideas submitted by readers of innovation-creativity.com. Have an idea that you'd like to share on this site then please let me know by filling out the creative ideas form further down this page. 
I review all ideas submitted and publish to the site as soon as I can.
Readers creative ideas…
Bar Coding Elderly People
Nursing and care homes constantly struggle with providing evidence of regular checks on the elderly to check they are alive. My idea is to create a barcode that fades if the body becomes cold.

This would allow a carer to scan the individual and provide a record of these checks. If the person has died the barcode will not be visible and thus the carer will not be able to successfully scan the individual. By Richard Gilliard, Leeds, UK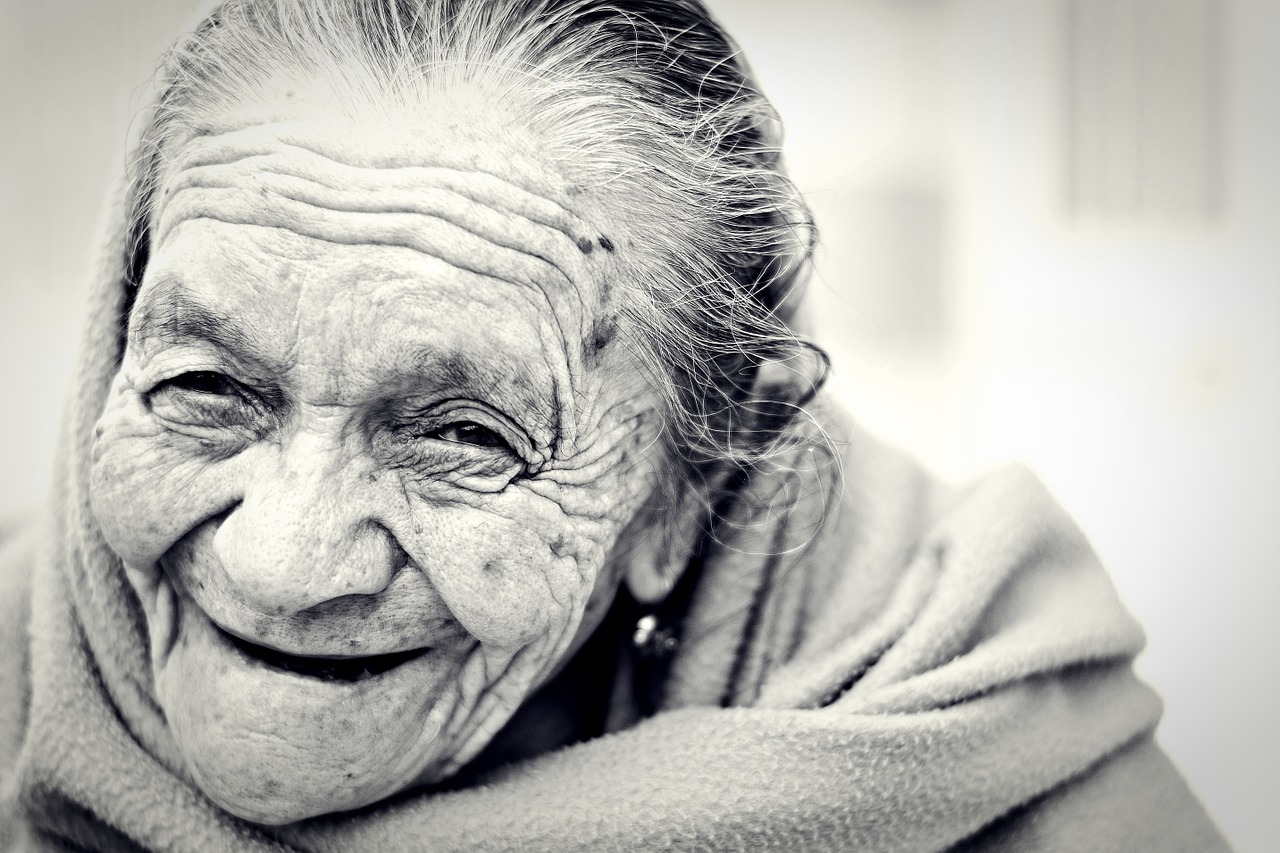 Excellent Creative Ideas From The 1950s and 1960s
One great way to assist in getting creative ideas is to read through other peoples ideas. 
Some of the ideas submitted below are ideas that people put forward prior to December 1964, the ideas are no longer covered by US copyright laws which allow me to publish them on this page. Some you will find are no longer relevant due to new and improved technologies. Others, however, are either great ideas that have never been implemented or conversely ones that are now in everyday, regular common use.
There are ideas for hand warming snow blowers, transparent fuel tanks to enable you to see how much gasoline you have left, edible toothpicks and even flame-throwing ice removers, plus many more.
Take a look – you never know they might spark your imagination for an excellent new idea.
Hand Warming Snow Blowers
Hand warming snow blowers would put their hollow handles to work. As the tubing for the handles ends up near the engine why not pipe hot air through it? – Marks Stephens, Manchester, Conn.

Basin Shaped Floor Mats
Basin shaped floor mats for cars would hold that grit from icy roads that you track into the car, and they could be lifted out and emptied easily. – S. Selsky, Massapequa, N.Y.
Shoe Lace Kits
Shoelace kits with yards of lacing, metal tips, and a tip applying tool. With several kids in the family, you never have the right length of lace. – R. Klingensmith, Monroeville, P.A.
A Slide Out Index
A slide-out index behind wall telephones would enable you to quickly take note of numbers you need to remember. Often there is no flat surface near such phones and no place to note frequently used numbers.

Gripper Snaps
Gripper snaps on the back panels of television sets and on the front panels of washing machines would save on repair time and there would be no screws to lose.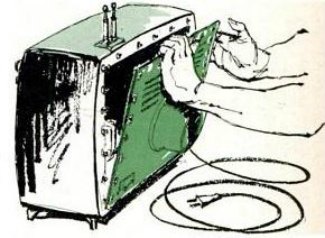 A No-Platen Typewriter
A no-platen typewriter for draftsmen that would roll on a drawing board. It would eliminate the printing of labels and instructions on drawings and blueprints – J.A. Defrees, Durhamville, N.Y. (Perhaps not quite so useful in our modern-day world full of computers and Computer-Aided design software!)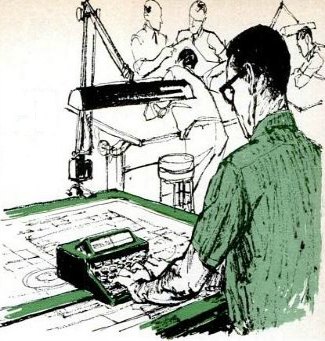 Miniature TV Tubes
Miniature TV tubes with a pilot at the base and at the socket would enable you to determine when to press them in safely. They're devils when you can't see their sockets – P. Legon, Malden, Mass (And then came the transistor and printed circuits!)
An Air Check On The Hood Of A Car
We need some device to prevent filling station attendants from whamming it down so hard that they chip the paint. – Ellis Thompson, Candler, N.C.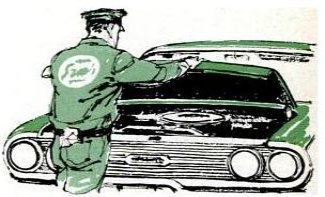 Bricks With One Rounded Face
Bricks with one rounded face for paving walks. Smoothly curved edges ad corners wouldn't snag a snow shovel and there would be less chipping of bricks. – Gary A. Larson, Kane, Pa.
Jam-Proof Drawers
Jam-proof drawers in built-ins and furniture. A strip of wood across the top at the rear would keep things from spilling out over the back. – Mrs. J. Shuppert, West Acton, Mass.
A Motorized Seat Back
A motorized seat back in station wagons so you wouldn't have to struggle with latches and hooks every time you wanted to make extra load space. – Phil Glotzbach, Kettering, Ohio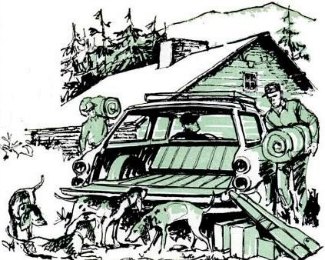 Movie Reels In Square Cans
Movie reels in square cans for upright storage on shelves. They wouldn't roll, and they'd be easier to remove and replace than stacked cans. – A.R. Tanner Jr., Poughkeepsie, N.Y.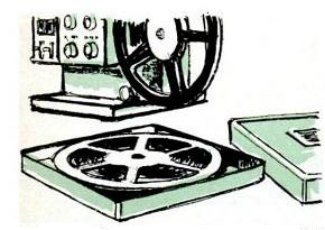 Bricks With Protrusions
Bricks that have protrusions at the sides would mean that bricks could easily be laid with perfect spacing. This would make it much easier for amateur bricklayers to keep each course level. – Ben T. Sheppard, Columbus, Ga
Hunting And Camping Knife With Whetstone
Hunting and camping knives that carry their own whetstone in a recess in the handle. With this idea, you would never be caught in the woods with a dull blade. – W.L.Adams, East Syracuse, N.Y.
Phonograph Record Finger Grip Holes
Finger grip holes at the center of a phonograph record. This idea would mean that when loading or unloading such discs the sound-track grooves would get less handling. – E.J.Monjack, Chicago Heights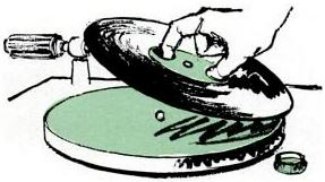 Broadcasting Projectors
Broadcasting projectors for sound movies. Put a radio transmitter in the projector and a receiver in the speaker enclosure, and you would eliminate the need for a cable. – Charles R. DeKay, Grenada, Miss.
Light Reflecting Trim
Light-reflecting trim on the sides of cars, designed to be part of the standard trim. Luminous plastic edging the chrome might do the job. – David F. Tufaro, Hartsdale, N.Y.
Quick Frozen Lunches
Quick-frozen lunches in disposable cartons – a boon to the sandwich detail. Pop them into the schoolbags in the morning and they'd thaw by noon. – Mrs. E. Miller, Lansing, Mich.
Fountain Stamps
Fountain stamps with porous letters and a refillable ink reservoir. Clerks who stamp hundreds of forms daily wouldn't waste motion swatting at a pad. – H. M. Monaghan, N.Y.
Spring Loaded Nail Feeder
Spring-loaded nail feeders – as each nail popped into final position, a shaft or anvil would drop on the head. Pound it down and it would set the nail too. – J. Myers, Sylvania, Ohio
A Shower Bath Tub
Let your kids have a bath in a shower with a shower bathtub – a deep, poly-plastic liner with a drain to fit inside shower stalls. Fine for bathing the kids in motels. hotels or summer cottages that don't have bathtubs. – T.B. Ellis, Trenton, N.J.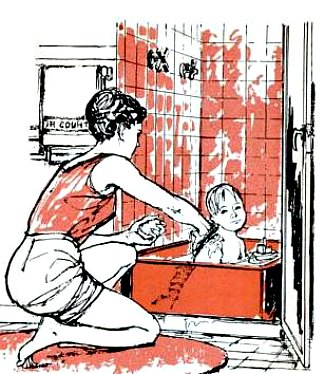 Underwater Spotlights
Is your dive too dark then you need this idea for underwater spotlights on skin-diving masks? A working light like a miner's lamp would be out of the way where it wouldn't impede the diver. – K.H. Schroeder, Westmont, N.J.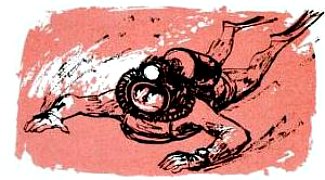 Chemically Treated Netting
Chemically treated netting, dyed green. Ideal for supporting vegetable vines. At the end of the season, it could be thrown on the compost pile to aid decomposition. G. Jorgenson, Tacoma
Extendible Fingers
Trim that hard to cut long grass with extendable fingers at the sides of power lawnmowers. Tallgrass close to the house or garden beds would be guided into the path of the blade. – Dr. L.A. Russell, Newtonville, Mass.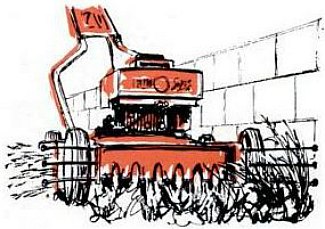 Baby Car Seats
Designed for a small sports car bucket seat or better still to fit between the two seats, saddled over the hump. – Mrs. Carol G. Donahue, West Andover, Mass. Although doesn't look too safe to me!
Bumpers With Built In Hitches
Bumpers with built-in hitches for trailer hauling. Add-on hitches are unsightly and make it hard to get a push in an emergency. F.M. Maguire, Savannah
Children's Roller Skates
Children's roller skates with a clip or other fastener underneath to hold the clamp key. Loose keys, constantly lost, are just a nuisance. – Mrs. E. Ross, San Bernardino, California.
Screw-In Drain Plugs
Screw-in drain plugs for remote outboard tanks. Sloshing a left-over pint of gasoline out of that inch hole at the top of the can is for the birds. – H. Anderson, Cassopolis, Mich.
Hide-Away Air Conditioner
A hide-away air conditioner to fit basement windows screened by shrubs. Cool air from a top vent would be ducted to a floor grille in the room above. A. A. Scott, Leonia, N.J.
High-Visibility Fertilisers
High-visibility fertilizers and weed killers so you can see where you have been and not overlap on a lawn. Why not dye the pellets a bright color? S. Johnson, Wesleyville, Pa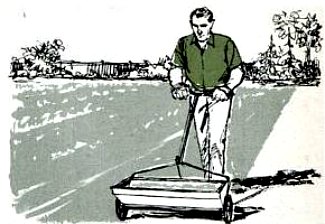 Spray Poles
Spray poles triggered at the bottom to operate an insecticide bomb held at the top. They would put you on target for spraying caterpillar tents or wasp nests in trees or under house eaves. – S. Smith, New Augusta, Ind.
Rear-Window Air Deflectors
Rear-window air deflectors on station wagons to keep out gales, yet allow ventilation throughout the car. The angle could be controllable by a switch on the dashboard. – John King, Ashkum, Ill.
Garden Edging Blocks
Garden edging blocks with long stakes precast in one side. Then you wouldn't have to dig a trench to prevent them from getting kicked around the yard. – Dean Himmelreich, Milwaukee.
A Shorten-At-Will Handle Grip
A shorten-at-will handle grip on one side of power lawn mowers so that you could get close to fences and other obstacles. It could telescope,  screw-in, or fold. W.P. Twigg, Oak Lawn, Ill.
Edible Toothpicks
Edible toothpicks – spears of garlic-flavored pretzel stick or peppermint candy – for holding sandwiches together of for serving hors d'oeuvres. A.R. Dunham, Pasadena, California.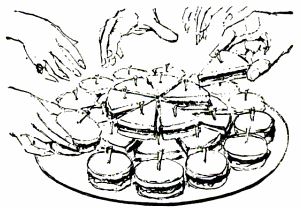 Abrasive Gloves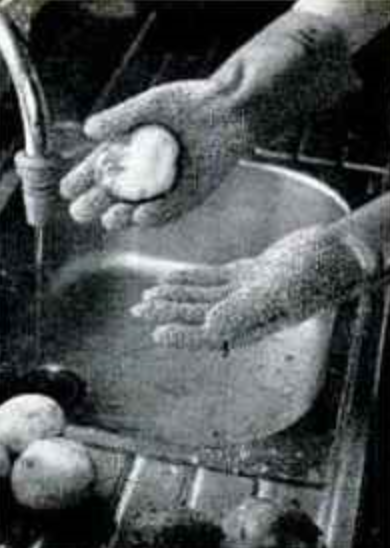 July 1963…

Abrasive gloves rub the skin off of potatoes. Wash potatoes or root vegetables with these German gloves on, and you can peel them in water running at the kitchen sink.

When the spud is worked under the tap like a cake of soap, emery particles vulcanized in the rubber rub off dirt and skin.
An Extra Set of Windshield Wipers
An extra set of windshield wipers on the inside of a car. Fog, mist or condensation that forms there could easily be wiped off. This would help prevent the drivers vision from being obscured. Wipers could either be operated manually or electronically. by C A Mallory (Conneaut, Ohio)
A Padded Motorcycle Backrest
April 1963…

A padded motorcycle backrest, curved to fit the back. To provide a flat seat for a second rider, you'd move it back and swing the curved side down. by B.D.Galligher (Headrick)
Bottle Bib Catches Drips
August 1963…
Bottle bib catches drips. Looped around the neck of a bottle, this absorbent strip would stop drips on the way down and soak them up before they could stain a tablecloth or mar a table top.

The slightly curved strip, cut from any absorbent fabric or paper, would be slotted near one end so the other end could be pulled through.
Brake Spins Tail-Light Beam
May 1963…

Brake spins tail-light beam.

A brake light might flash a more urgent and unmistakable warning if it were housed inside this slotted, motor-drive sleeve.

Applying either the foot or hand brake would cause the sleeve to spin and thus give an apparent whirling motion to the light that is bounced rearward by a reflector.
Bricks With Protrusions
By Ben T. Sheppard
Bricks with protrusions at the sides could be used as spacers. This would make it a lot easier for the amateur bricklayer to keep each course level.
Briefcase Props Papers
December 1963…

Fold-out legs would convert this double-duty dispatch case into a reading stand or lectern that might be useful to a salesman, club officer, or the like. To expose the legs, you'd slide out a side panel from between grooved ends, then move the panel to the upper side to use its ledge for holding notes.
Cap Measures Powdered Coffee
This idea from April 1963 is for a cap that measures powdered coffee.

No more guessing what the right amount of instant coffee should be for a standard-sized mug. With this idea, your instant coffee might be even more instant and better-tasting via perfectly measured amounts.

You simply replace the jar cap of your instant coffee with this screw-on dispenser. A slide on the side that you can pull releases exactly the correct amount of coffee into the dispenser through an aperture on the device. When you then push the slide the coffee drops down into the cup through an exit aperture.

An improvement to this device might be adjustable measures so that you could tailor the dispensed amount to your guest's preferences for a stronger or weaker coffee.

This same idea could potentially be applied to dispensing other products such as herbs or spices, etc.
Car Door Holds Camping Table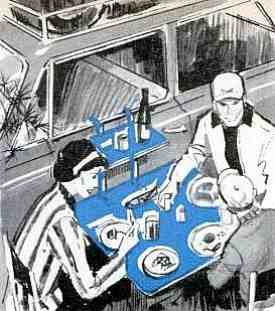 November 1963…

You could enjoy more comfortable camping outside meals or quick roadside picnics if you carried a two-level folding table like this. Hooked to a car door, it would be firm and level even if the ground wasn't. It would open and fold away quickly and take up less space than a conventional table.
Car Hitch Loads Boat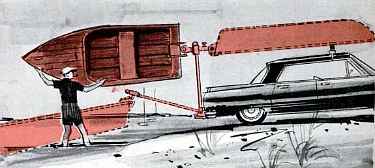 August 1963…

Car hitch loads boat. Universal couplings on the ends of this boat-loading post would let one man lift his boat in toward the support and walk it around to the car-top cradle.

Tipping the boat would drain it as he walked. To offload, he'd reverse the steps; and use the pole's reach to set the boat down in or near the water.
Car Seat Slides You In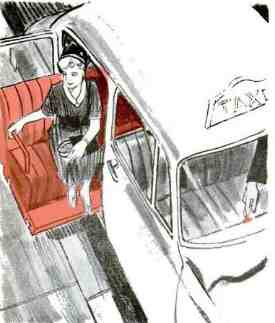 September 1963…

Instead of squirming in and out of a taxi or other low-roofed car, invalids, oldsters (and even agile folks) could ride comfortably to or from the sidewalk on this patented slide seat. Flanged tracks under the seat and transverse rails on the car floor would let the driver move the motorized platform in or out.
Come-Apart BBQ Grill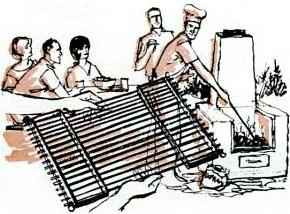 April 1963…

This idea for a come-apart barbecue grill with fewer cross pieces makes cleaning much easier.

The rods would lock at the ends for use but they can also easily be disconnected for cleaning or for moving a section with tongs in order to stoke the charcoal.
Although after living in Canada for 8 years, I learned from the Canadians that you can't beat just getting the grill has hot as possible to clean it. To super clean it, place a piece of aluminum foil to reflect even more heat!
Submit Your Creative Idea
Do you have a creative idea of your own? If so would you like to share it with the innovation-creativity.com community?
If yes then simply submit your idea below and I will do my best to publish it on this page as soon as possible.
Many thanks, Martin.