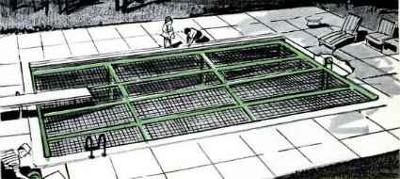 July 1963…
A false bottom makes the pool safer.
An electric motor, plus a system of pulleys and guide rails, would raise this protective net from its normal position at the bottom of a pool so that, in an emergency, anyone in the pool could be immediately brought to the surface.
When unattended, the pool could be safely closed by leaving the net up.