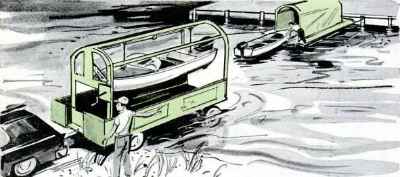 June 1963…

Trailer doubles as boathouse.

With this amphibious carrier, you could trailer a winched-up boat to the water, let down the pontooned side panels (which serve as walkways), and lower the boat directly into the water.

The trailer would serve as a floating dock in boating season and when covered would act as a boathouse during the winter months.