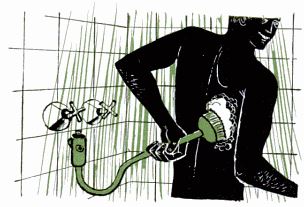 A back-scrubbing bath brush that could be attached to a shower wall. It would have a well for liquid soap and a pushbutton to dispense it.
By A.T.Iberg, Highland, Ill.
July 1959
You can purchase a simple back brush from Amazon, unfortunately, it doesn't look like it can be connected to the shower!