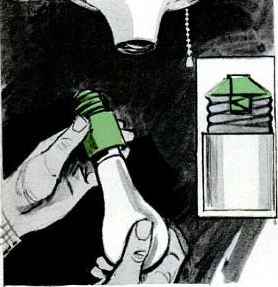 July 1963…
Socket extends bulb life.
Inserted between an ordinary bulb and socket, this adapter would lower circuit voltage (through a resistance wire in the tip) so bulbs would last much longer than they do now.
It would also cut illumination slightly, but you'd make up for this by using a bulb with a higher wattage rating.