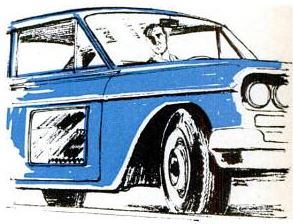 Curbside view on automobiles. If the lower portion of the right-front door were made of a transparent material then curbside parking would be much easier.
By J.L.Schauer, Norwich, Conn.
August 1962
Maybe not quite so important an idea these days with many modern vehicles having parking sensors and some can even park themselves for you!