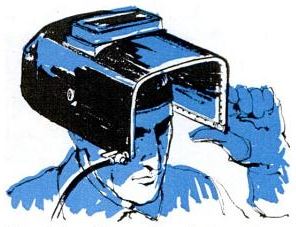 Here is an idea for air-cooled welding masks with a plastic hose perforated every inch or so around the outer edge. You would hook this up to a small air compressor.
By R-O.Kaley, W. Carrollton, Ohio.
August 1962
You can purchase a modern welding mask from Amazon, however, I don't think they come with air cooling!