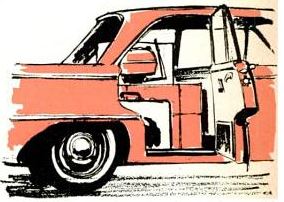 A deflatable seat in sedans would give you more luggage space for use on long trips or would make extra room for hauling bulky objects.
By F.J.MacDonald, Fairmont, W.Va.
December 1961
Personally, I think the foldable rear car seat that you see in many modern-day cars is a better idea. Inflatable car seats would be prone to punctures over time!