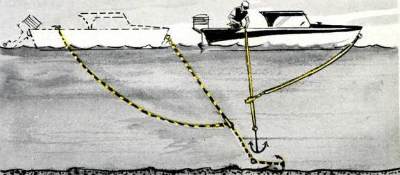 May 1963…

Hitch hauls anchor from stern.

You wouldn't have to clamber forward to cast or haul this anchor. Its line would let out from the stern through a Venetian-blind type of one-way slide.

A fixed-length bowline tied to the slide would hold the anchored boat in the usual way. To haul anchor, you'd pull forward then up.