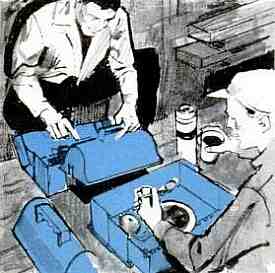 November 1963…

You wouldn't have to grapple with a lunch-box meal if you carried it in this plastic box.
After unhooking the domed top (with its clipped-in vacuum bottle), you'd let down the hinged sides to form a tray.
Blocked-in ends would keep food from sliding and catch spills if the box were used as a lap tray.