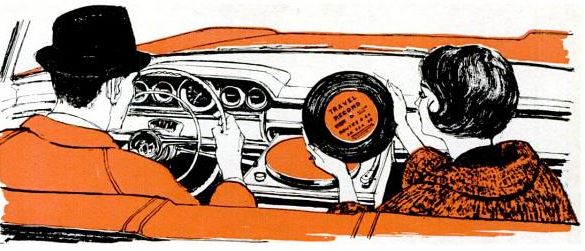 Travel records with music between route directions for use in phonograph-equipped cars. They'd be cheap paper disks to replace unwieldy road maps.
By T.N.Rizzo, Brooklyn, New York.
January 1961
Personally I'm amazed that cars ever played vinyl records. They can't have sounded too great when going over a bumpy road, surely the needle would be jumping all over the place.
If you'd like to relive a bit of retro LP playing then you might want a portable LP player such as this one available from Amazon! Please click the image for details… (affiliate link)