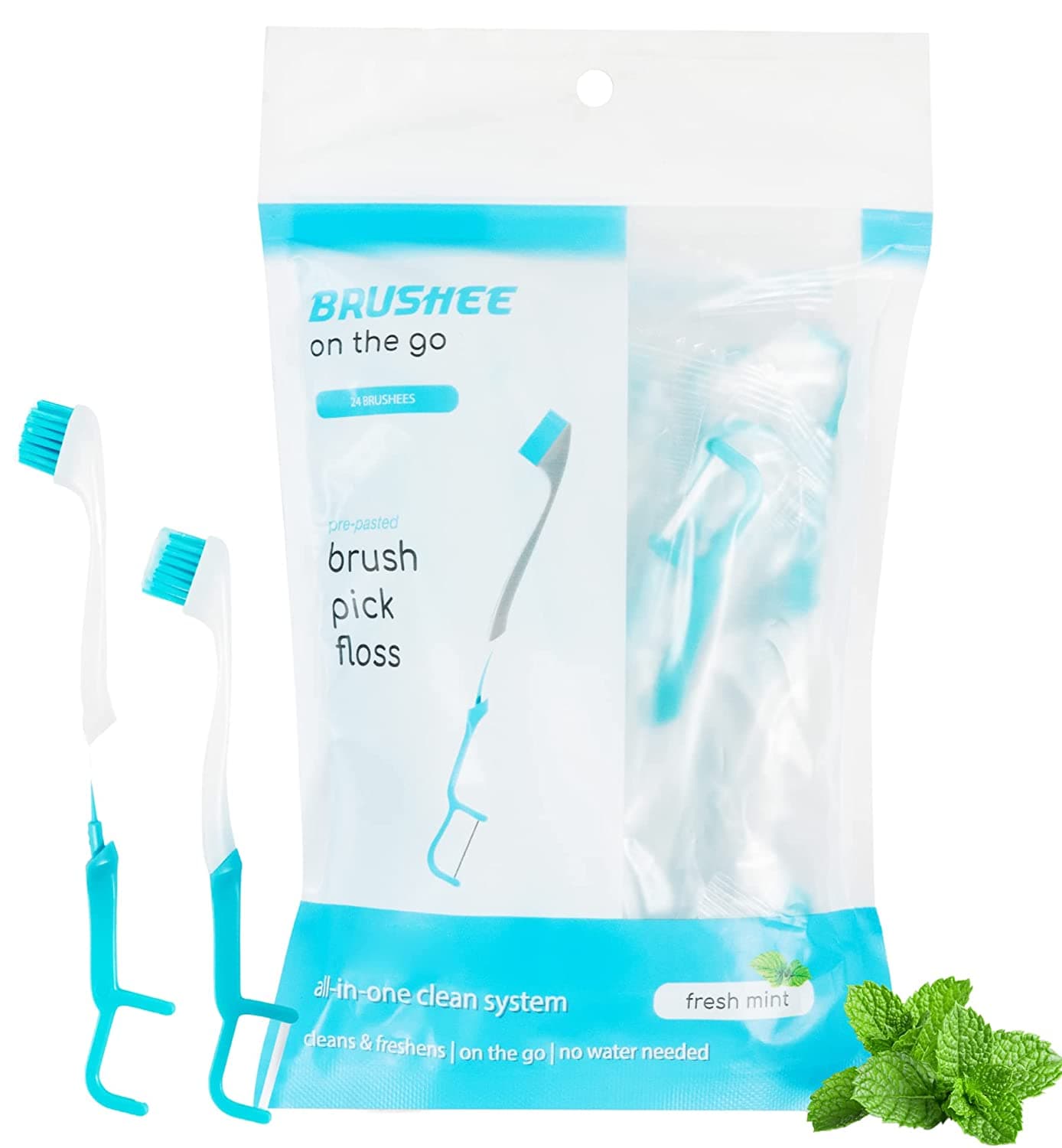 Are you looking for a convenient, easy and effective way to keep your teeth wonderfully clean and your breath fresh wherever you go?
Do you want to avoid the hassle of carrying a bulky toothbrush, toothpaste, floss, and toothpick with you? If so, you need Brushee – the evolution of oral care!
Brushee is an amazingly innovative idea, it's a 3-in-1 tool that combines a pre-pasted mini-brush, floss, and pick all in one handy device. Each one comes individually wrapped and disposable, so you can use them anytime and anywhere. Whether you're traveling, working, or just enjoying a meal out, Brushee will help you maintain your oral hygiene with ease.
Brushee is not your ordinary toothbrush either. It's an innovative product that uses high-quality nylon bristles coated with specially engineered toothpaste that produces minimal foam. This means that there is no reason for you to have to rinse after brushing – just spit it out and go!! The toothpaste is also specially formulated to help remove surface stains and plaque and so should leave your teeth sparkly clean.
Brushee incorporates a built-in floss and pick that lets you reach those hard-to-clean areas between your teeth and gums. Helping you to easily remove food particles and bacteria that cause bad breath and cavities.
Brushee will give you a fresh and confident smile in less than a minute!
Brushee is the perfect solution for anyone who wants to take care of their oral health on the go. It's ideal for people who wear braces, Invisalign, or other dental appliances, as well as for travelers, professionals, students, and anyone who values convenience and quality. Brushee is also eco-friendly and cruelty-free, so you can feel good about using it.
Don't settle for ordinary toothbrushes that are bulky, messy, and ineffective. Try Brushee today and experience the difference. Order now and get a 24-pack of Brushee for only $19.99. That's less than a dollar per brush! 
Brushee – the evolution of oral care. Order yours today and see why thousands of customers love it!