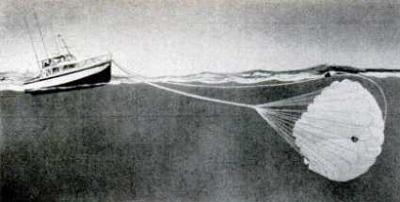 July 1963…

Para-anchor steadies your boat in all kinds of weather. It works on the same drag principle as the parachute.

It holds the bow into the wind, resisting drift and reducing roll in deep water. A lifesaver if an engine failure occurs in rough water.

Of nylon construction and unaffected by salt water, the anchor is 24 feet in diameter. It packs small and can be stored wet for days.