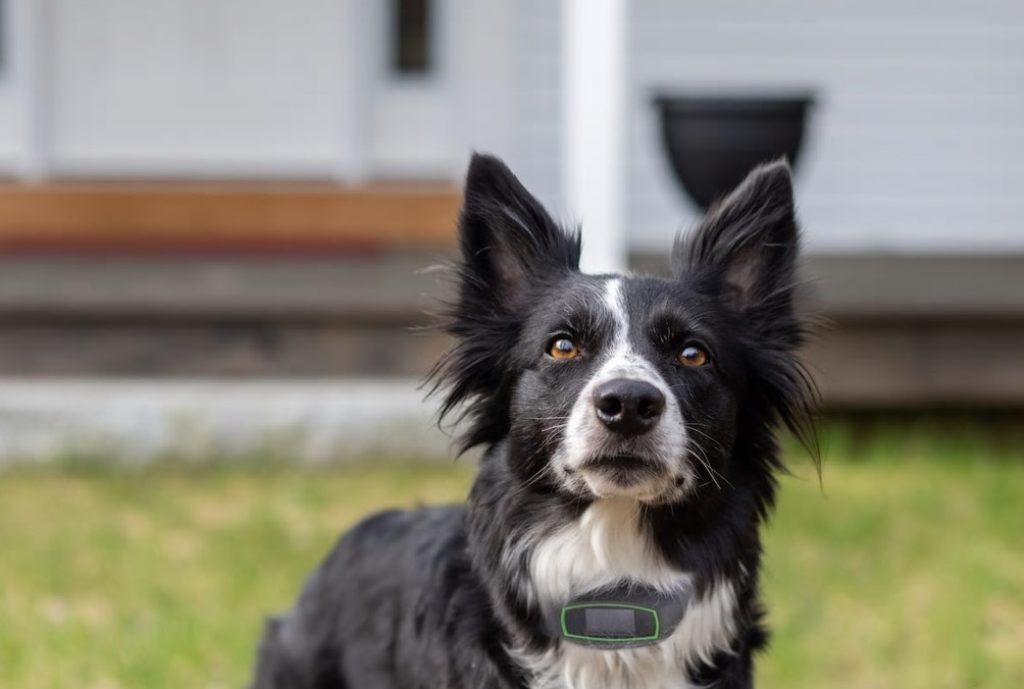 Photo Credit OnPointSystems
This invention by OnPointSystems is a virtual fence for your dog.
You simply but a GPS enabled dog collar on your dog and then set the boundaries.
If your dog goes beyond the set boundary then two audible tones are sounded and your dog is given a mild electric shock. This shock should train and deter your dog from venturing beyond the boundaries that you set.
Once set, if your dog does go beyond the boundary then you will be alerted on your smartphone and shown the location of your dog.
Such electric-shock containment collars are illegal in some parts of the UK.